Here's a copy of a nice overview article on aeolian harps witten by Tissandier.
It was published in the magazine "La Nature" in Paris/ France in 1883:
Dr. Z...
Les Harpes Éoliennes
La Nature, Revue des Sciences; Gaston Tissandier, Edit. G.Masson, Paris, 1883 Premier semestre, pp.44-46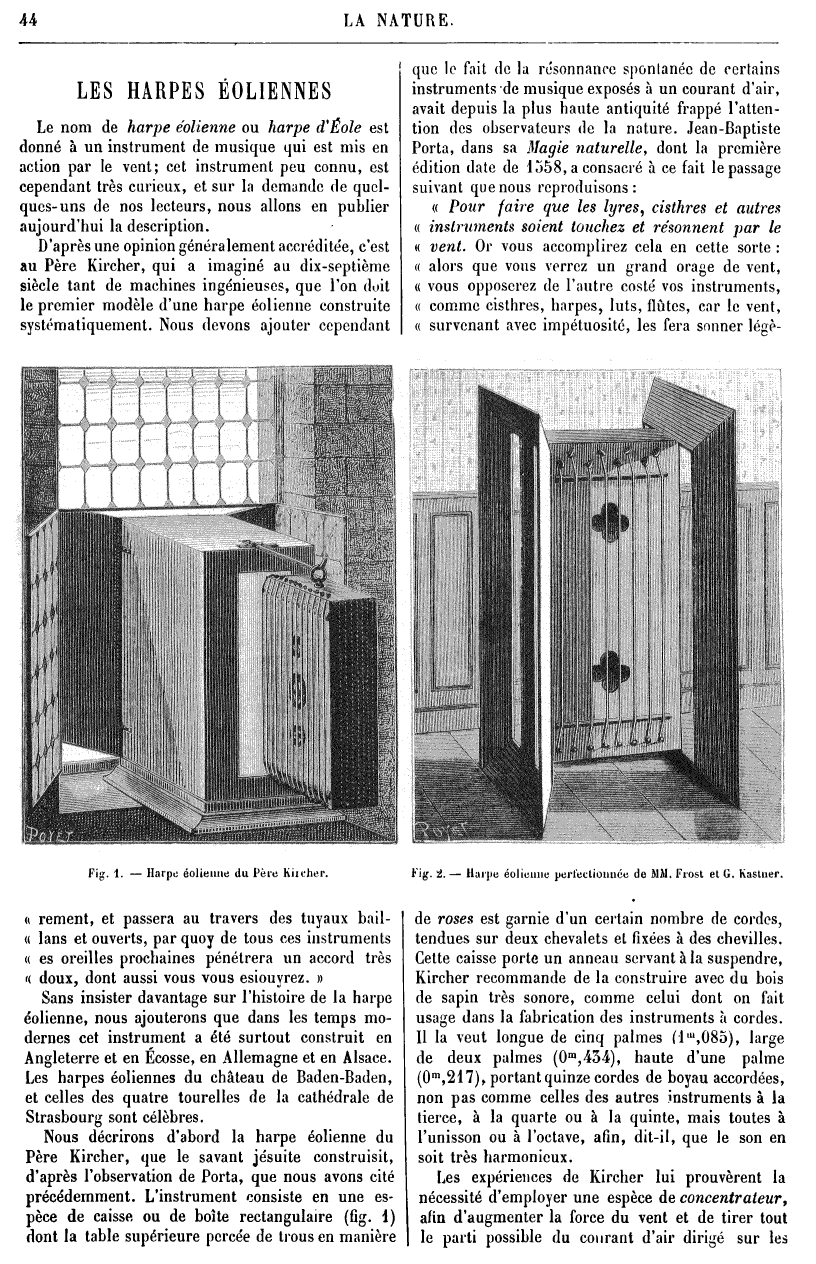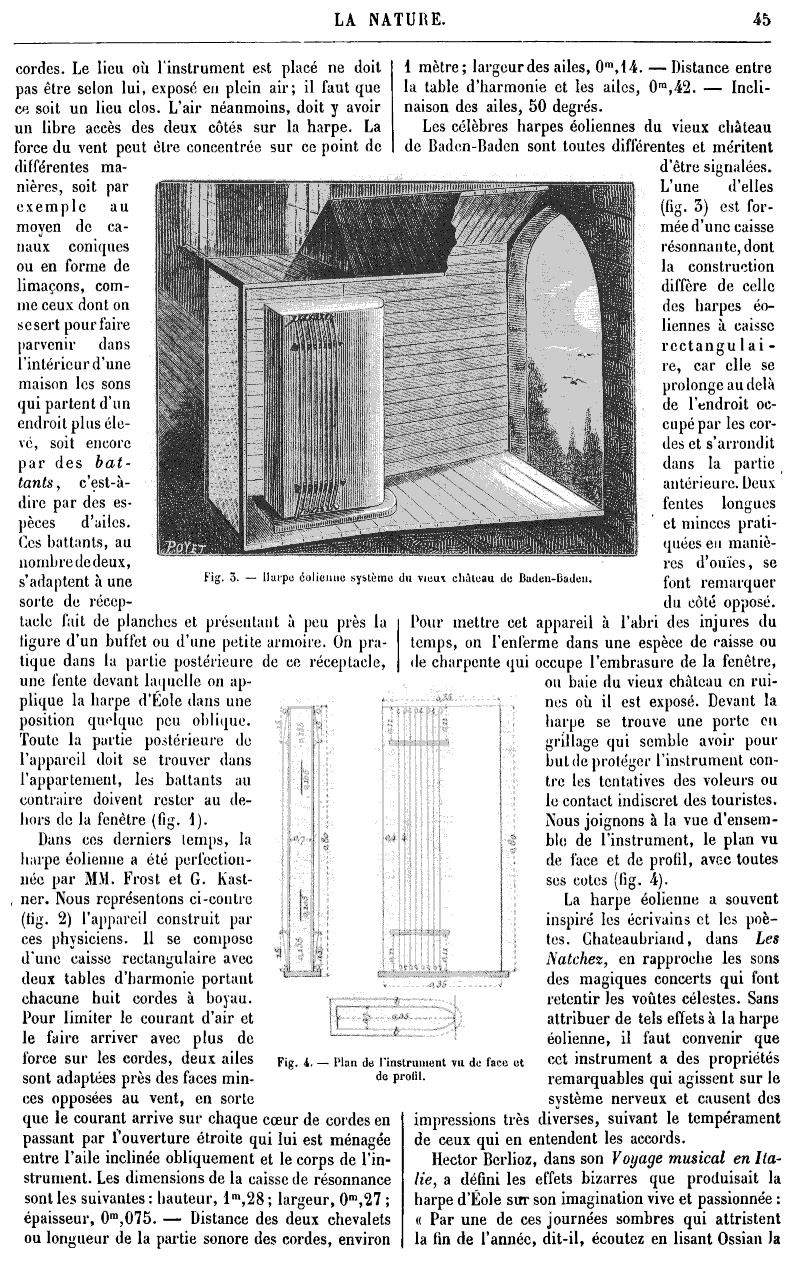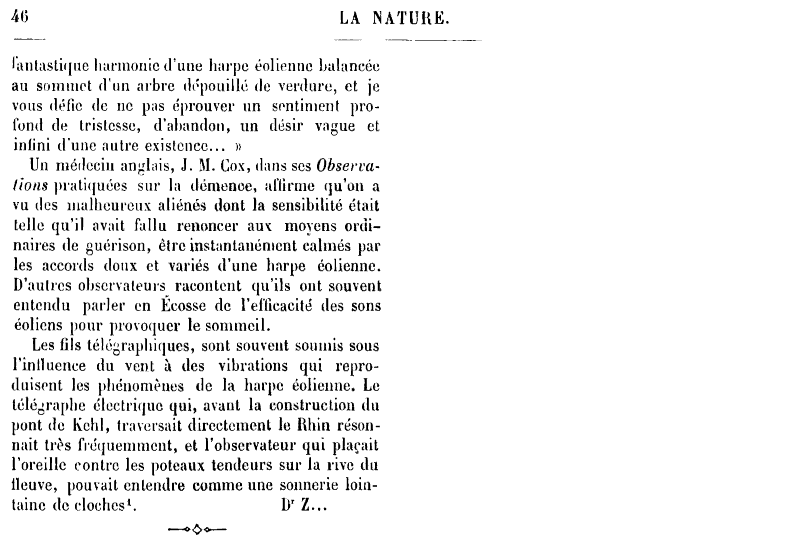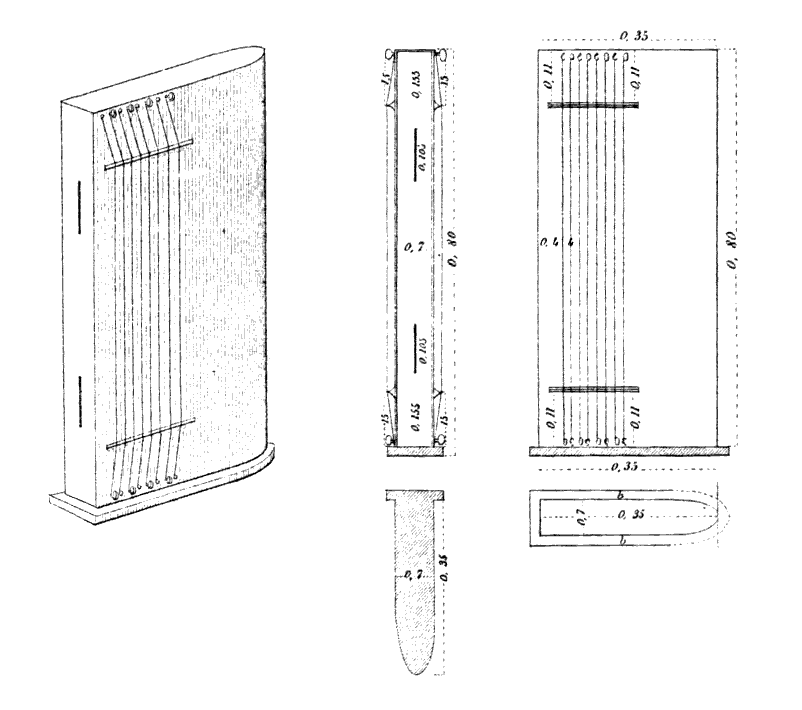 Type of windharp made by M.Simon; the plan above was copied from
Kastner, Jean-Georges (Johann Georg Ludwig)
"La Harpe d'Éole"
G.Brendus, Dufour & Cie., Jules Renouard & Cie.; Paris; 1856; plate 2 fig. 9(a) and 9 (b)

This is the original type of aeolian harp on the old castle of Baden-Baden/ Germany. The measure is in meters.
In 1853, Kastner reported 4 of these windharps being installed on the castle.
P.S.: Do YOU know some more Literature about the theme?
Please let me know, Thank YOU!

Do you miss something? Ideas, Criticism, your opinion or other useful links...?

Please give me the opportunity to improve these pages for you
and send me a Mail Thank you!

Developed and completed by
Uli Wahl

...want to know more on wind-instruments?
then